2017.10.18


Challenge #ArchiEmiliaRomagna
Architecture is art, technique, passion and love. Emilia Romagna is a land full of architectural work of art, icons from the past to the contemporary age.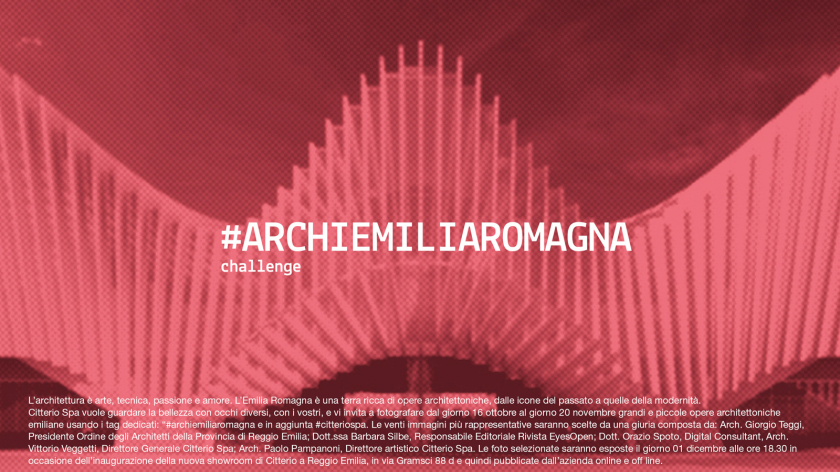 Citterio SPA wants to see beauty with different eyes, your eyes, and from the 16th October to the 20th November has the pleisure to invite you to take pictures of big and small architectural work of art of Emilia using the tags #archiemiliaromagna and #citteriospa.
The 20 most representative pictures will be selected by Arch.Giorgio Teggi, President of Ordine degli Architetti of Reggio Emilia; Dott.ssa Barbara Silbe, Editorial Director of the magazine EyesOpen; Dott. Orazio Spoto, Digital Consultant, Arch. Veggetti, General Director of Citterio SPA and Arch. Paolo Pampanoni, Art Director of Citterio SPA. The most beautiful pictures will be exhibited the 1st December at 18.30 during the inauguration of the new Citterio spa Show Room in Reggio Emilia, via Gramsci 88, and then published by the company.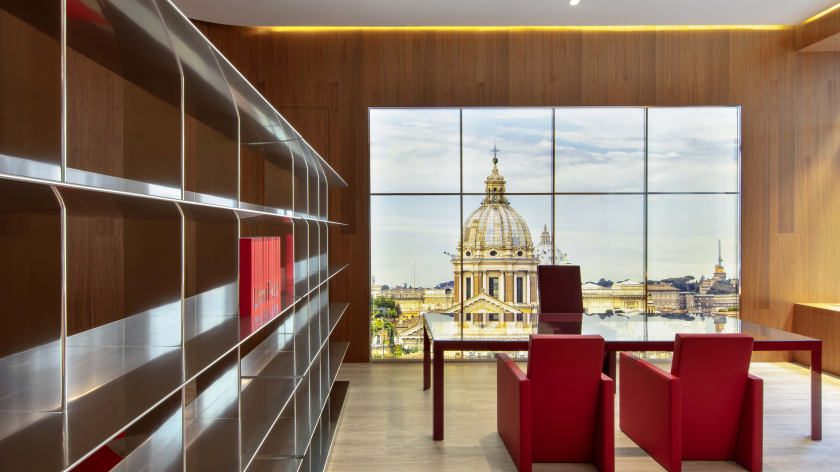 2021.02.01
"Executive Office", a new installation by Ron Gilad for UniFor
UniFor's showroom on 160 Madison Avenue hosts a new installation by Ron Gilad. A Naòs table and bookcase by Pierluigi Cerri, Elementaire armchairs by Jean Nouvel Design, and a vast window displaying the beauty of Rome, are the only elements used for the installation entitled "Executive Office".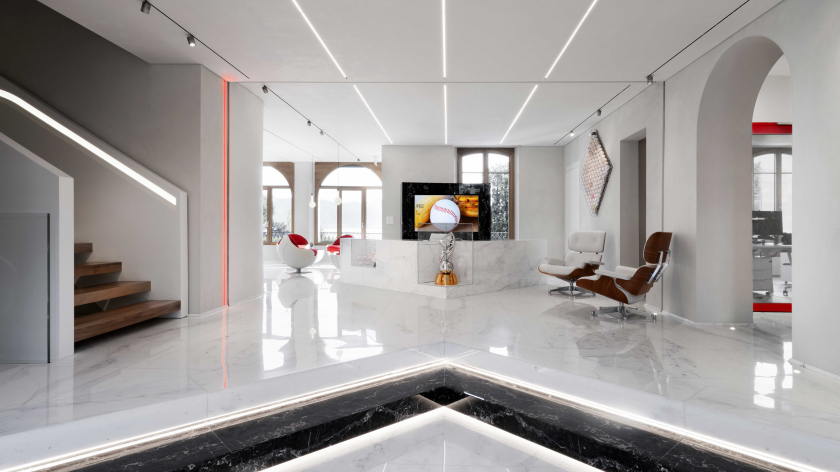 2020.11.18
The Molteni Group furnishes the new WBSC headquarters
The WBSC project started from a formal and sensorial challenge to encapsulate the history of this sport and its inclination for the future in a single tangible architectural gesture. The new headquarters is located inside a historical building on General Guisan Avenue overlooking Lake Geneva in Lausanne.