2017.04.04


Malta's new Parliament House by Renzo Piano
The most representative institution is a sculpted building that comes straight from the future. Because it is smart, sustainable and practically emission free, and because it has embraced and updated its own ruins.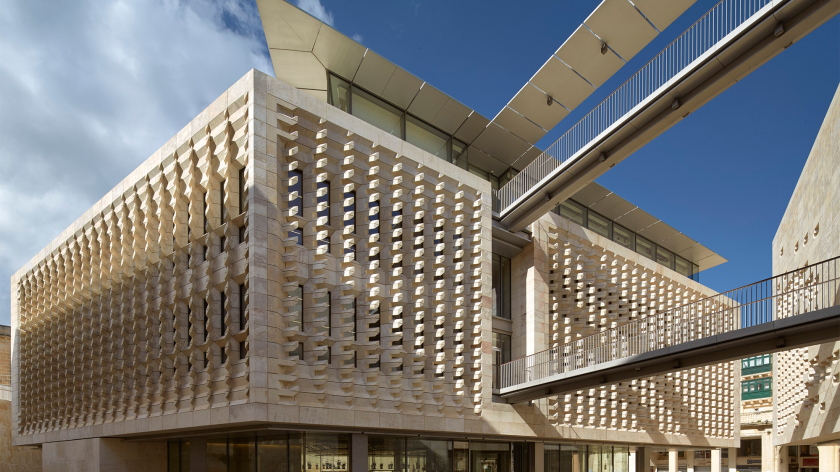 The building's most striking feature, in the urban context, is the simple, laser-sculpted limestone facade, reminiscent of stone eroded by the sun, marked by the vagaries of time and history:it is the outer skin of a structure that filters the sun's rays and ensures natural lighting. Its visual and formal, though not philological, continuity is intriguing, developing as it does between the new Parliament and the artistic and archeological emergencies of the square. The World Heritage Site has undergone a complex urban redevelopment and architectural reassignment project, designed by the Renzo Piano Building Workshop and involving the new construction, the recovery of the ruins of the adjacent Opera House, converted into an open-air theater, and the new city gate, reinterpreted as a sort of breach in the boundary wall.
The customized furnishings and UniFor partition systems offer original and rational solutions for the workplaces – with professional style and the standing of a globalized tertiary building, the Chamber features fully equipped workstations that enhance the geometry of the hall. Everything is marked by rigorous simplicity, non-invasive technology, top-class technical performance, versatility and great comfort.