2017.04.26


Jean Nouvel - "Mes Meubles d'Architecte. Sense et Essence"
From 27 October 2016 to 12 February 2017 The Musée des Arts Décoratifs in Paris presented an exhibition dedicated to furniture and objects designed by Jean Nouvel from 1987.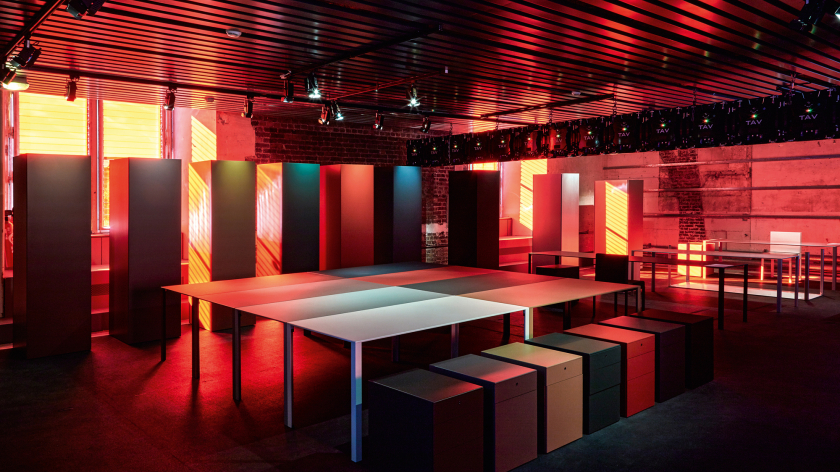 An idea, "l'essence, l'archetype de la table". This is what Jean Nouvel has in mind when he designs an item of furniture. Archetypes. Thus, in 1994, he created Less, the steel table with a rigid ultra slim top, an icon of contemporary design. Then Graduate, SKiN, LessLess. The search for perfection is endless. That's why his furniture designs are so different: "Je ne suis pas un designer, mais un architecte qui fait du design". Paying tribute to his architectural furniture, is the Paris Musée des Arts Décoratifs, with the major exhibition "Jean Nouvel, mes meubles d'architecte – Sens et essence" which, for four months, from October 2016 to February 2017, invaded the west wing of the Palais du Louvre. France is celebrating his genius with more than 100 items of furniture designed from 1987 to the present day, displayed alongside the Museum's permanent collections, including Medieval and Renaissance works.
The staging, curated by Jean Nouvel himself, is a treasure hunt, winding through the rooms, capturing fragments of space and transforming the perception of the place with warm colours, such as gold, orange and red, to enhance the furnishings of yesteryear and today. Boom, a thumping heart! The exhibition opens with a huge room illuminated in red, devoted to Less in all its forms. Interviews, videos and images illustrate how it came into being. Proceeding through, you find all the other furniture designed by Jean Nouvel for the Molteni Group – Molteni&C, UniFor and Dada. A partnership of over twenty years, set up to produce Nouvel's designs for the Fondation Cartier (1994) – the Less table and its satellites, totem metal cabinets, chests of drawers, computer holders – which then evolved, at the beginning of the new millennium, into LessLess, with aluminum instead of the sheet iron. An unmistakable design, first made by UniFor for offices, and then by Molteni&C for the home. For UniFor Jean Nouvel designed Cases (2013), a modular office system, surprising in its simplicity and compositional possibilities and Table au KM, a large table, in a limited edition, made with few essential modular components and a top made of solid wooden crosspieces. His partnership with the Molteni Group continued with major projects. After the Fondation Cartier (1994) and Musée du quai Branly (2006) came the Dentsu Tower in Japan (Tokyo 2003) and 40 Mercer in New York (2007), a residential project that includes Dada kitchens in six different types of wood. And again, the Montpellier City Hall (2011), the Paris Philharmonie (2015) and the MoMA Tower (2016), one of the Big Apple's most iconic buildings.
"Working with the Molteni Group means working with companies and people who have a professional conscience and the experience that all architects dream of."
Jean Nouvel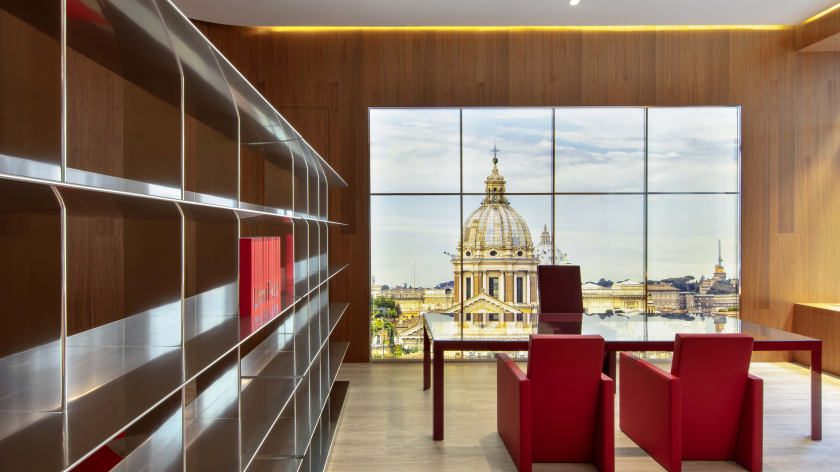 2021.02.01
"Executive Office", a new installation by Ron Gilad for UniFor
UniFor's showroom on 160 Madison Avenue hosts a new installation by Ron Gilad. A Naòs table and bookcase by Pierluigi Cerri, Elementaire armchairs by Jean Nouvel Design, and a vast window displaying the beauty of Rome, are the only elements used for the installation entitled "Executive Office".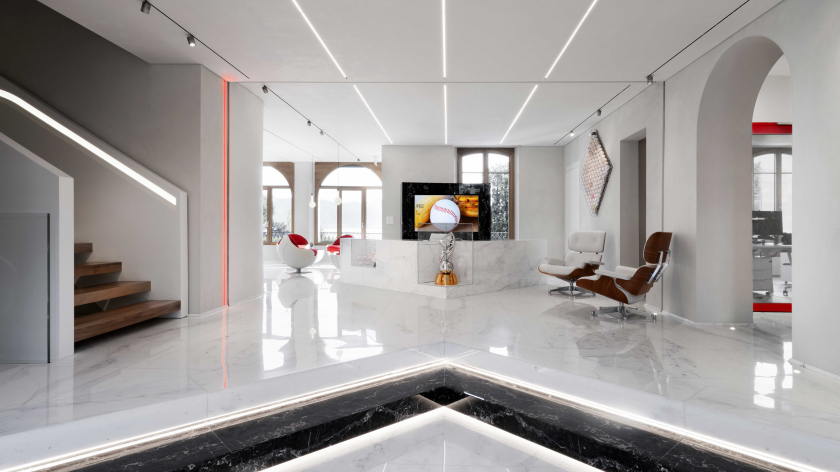 2020.11.18
The Molteni Group furnishes the new WBSC headquarters
The WBSC project started from a formal and sensorial challenge to encapsulate the history of this sport and its inclination for the future in a single tangible architectural gesture. The new headquarters is located inside a historical building on General Guisan Avenue overlooking Lake Geneva in Lausanne.