2017.04.04


London Design Museum
With this summons, the London Design Museum invites architects, designers and artists for a very special collective exhibition. An auction in support of the new museum, still directed by Deyan Sudjic, which opened its doors on 24 November 2016.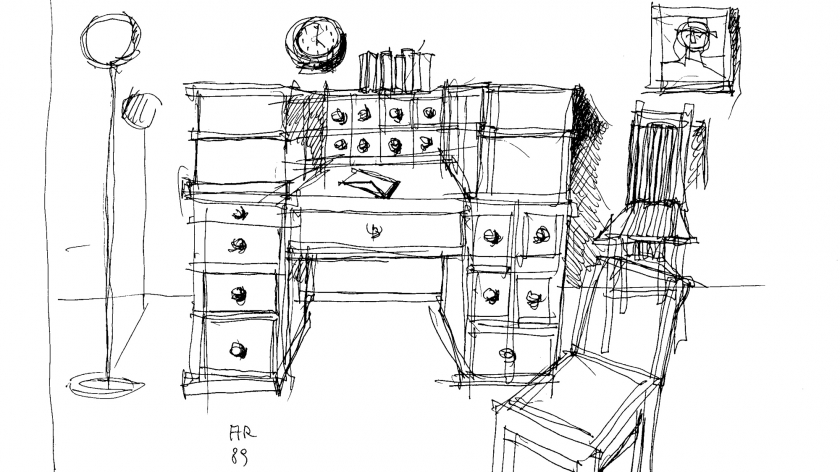 The London institution, founded by Sir Terence Conran in 1989, is moving and expanding, triplicating its spaces. New home on Kensington High Street, in the building that hosted the Commonwealth Institute, designed by John Pawson. The ambition? To become the most important design museum in the world.
To help the museum achieve its dream - at a total cost of 83 million pounds - a rich charity auction at Phillips' on 28 April. Pieces donated by the great names in international design - Marc Newson, Norman Foster, Zaha Hadid and many others, almost none is missing - include Bono's guitar, a special edition of iPad Pro, designed by ApplÈs Jony Ive, and… Papyro by Aldo Rossi, a gift of the Molteni Museum. A unique piece,the prototype of the Italian walnut desk, designed in 1989. Aldo Rossi had a so-called "American" desk in his studio.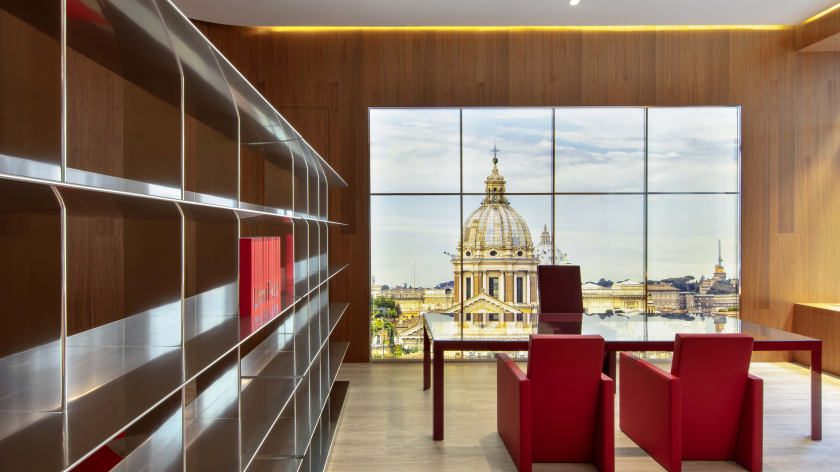 2021.02.01
"Executive Office", a new installation by Ron Gilad for UniFor
UniFor's showroom on 160 Madison Avenue hosts a new installation by Ron Gilad. A Naòs table and bookcase by Pierluigi Cerri, Elementaire armchairs by Jean Nouvel Design, and a vast window displaying the beauty of Rome, are the only elements used for the installation entitled "Executive Office".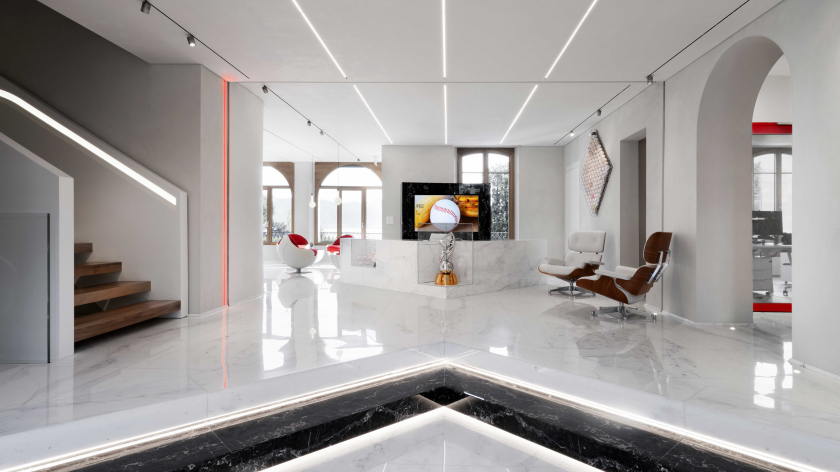 2020.11.18
The Molteni Group furnishes the new WBSC headquarters
The WBSC project started from a formal and sensorial challenge to encapsulate the history of this sport and its inclination for the future in a single tangible architectural gesture. The new headquarters is located inside a historical building on General Guisan Avenue overlooking Lake Geneva in Lausanne.