2017.07.04


Molteni&C inaugurates the new Osaka Flagship Store
Inaugurated in Osaka the new Molteni&C Flagship Store, the second in Japan after Tokyo's opening in 2016.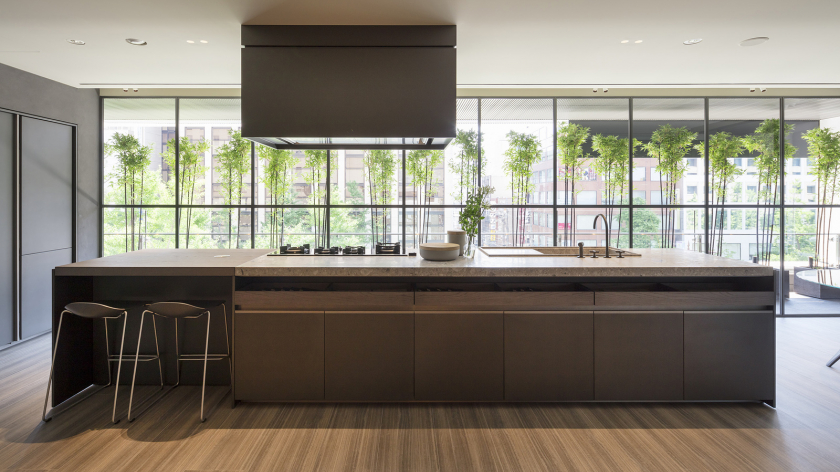 Inaugurated the new Molteni&C Flagship Store, the second in Japan after Tokyo's opening in 2016, a reconfirmation of the ten-year partnership with Arflex Japan, an historical distribution company in that country. The 400 sqm. space, on the first floor of a large modern building located in the renowned Shinshaibashi shopping district, is inspired by an exclusive, spacious western home. The space flows seemlessly within skillful perspectives, a broad terrace and a sophisticated lighting system.
Visitors follow a sensorial pathway marked by light and shade, delicate tones and flashes of colour, formal rigour and homely warmth. High impact detail is the transparency created by the wide windows, a graphic hallmark of the architect Vincent Van Duysen, Molteni&C|Dada's Creative Director. Natural and sophisticated materials, such as glass, oxidized wood and resin, the Ceppo stone, the chiaroscuri effects of the sand and the warm grey shades alternate with luminous touches of colour. The protagonists of the scene are the Molteni&C collection and Dada's VVD kitchen, which dominates the large terrace overlooking the main street.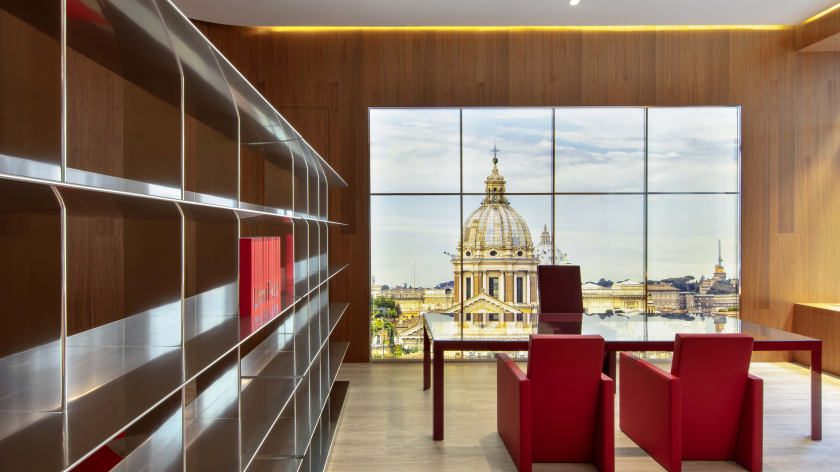 2021.02.01
"Executive Office", a new installation by Ron Gilad for UniFor
UniFor's showroom on 160 Madison Avenue hosts a new installation by Ron Gilad. A Naòs table and bookcase by Pierluigi Cerri, Elementaire armchairs by Jean Nouvel Design, and a vast window displaying the beauty of Rome, are the only elements used for the installation entitled "Executive Office".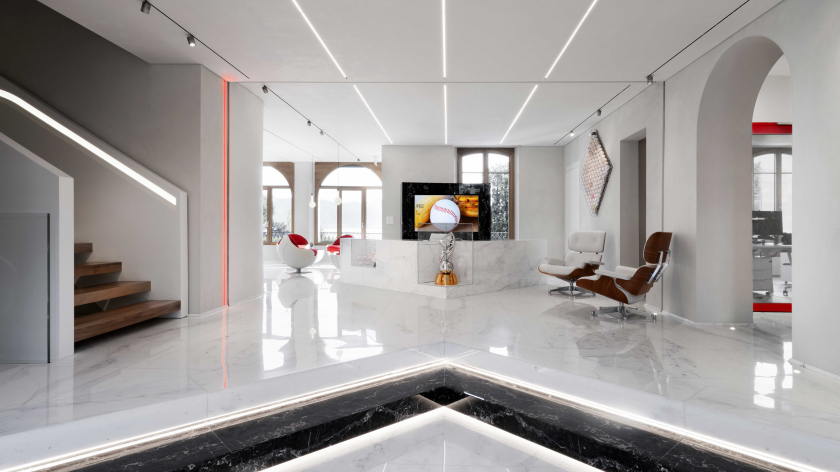 2020.11.18
The Molteni Group furnishes the new WBSC headquarters
The WBSC project started from a formal and sensorial challenge to encapsulate the history of this sport and its inclination for the future in a single tangible architectural gesture. The new headquarters is located inside a historical building on General Guisan Avenue overlooking Lake Geneva in Lausanne.