2017.04.04


MoMA Tower
Another supertall skyscraper, designed by Jean Nouvel, is currently being built by global contractor Hines – one of aristocrats of New York real estate, those who made the history of contemporary architecture in the Big Apple.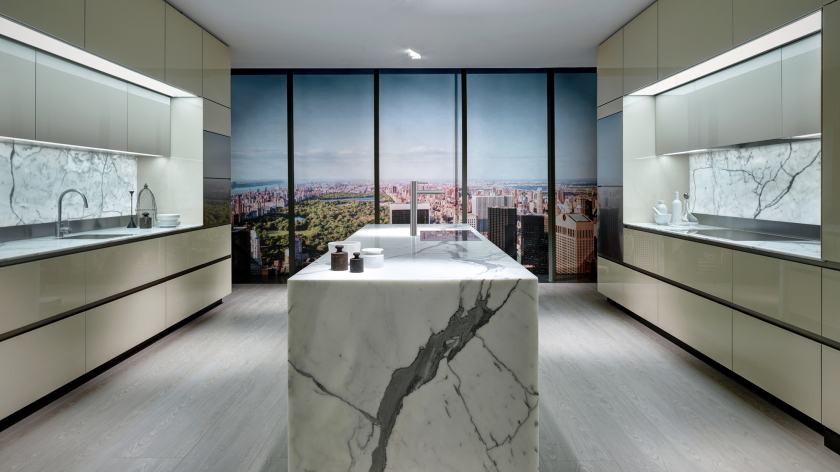 After his super cool 40 Mercer homes, Jean Nouvel has pitted his skills in an even more visionary project in affluent Manhattan – luxury residences interspersed with the MoMA,with which they share common exhibition spaces on the second, fourth and fifth floors.
Adjacent to the museum, the 320-meter highrise hosts 139 apartments of various formats in terms of type, size, layouts and amenities. The interiors are designed by Thierry Despont, who favors oak, marble and bronze, in keeping with the Nouvel style, while the 142 bespoke Dada kitchens combine functionality and style, sober elegance and character, starting from the naturally artistic veins of the white marble used for the worktops and rear-lighted back panels.