2022.10.13


New Molteni&C 2022 advertising campaign
An idea of a cosy, reassuring and welcoming home, yet constantly evolving, plays the backdrop for the new 2022 Molteni&C advertising campaign.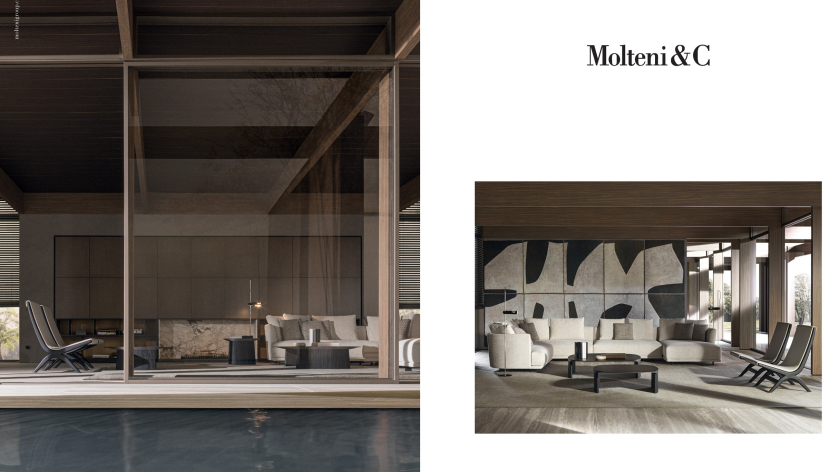 "The home aspires to holistic well-being and to organic playfulness"
Explains our creative director Vincent Van Duysen, who is looking for lightness, fluidity and the etherial in the Molteni&C 2022 narrative project.
Our Collections mention the atmospheres: the fluid homes, to be lived in, the large and convivial rooms linked one to the other, the permeable internal and external spaces. And above all that idea of space, extremely elegant but without any ostentation for ostentation's sake, in tune with the surrounding landscape.
Cleo
Sofa system

Cleo, the new sofa designed by Vincent Van Duysen, stars the new advertising campaign together with 505UPliving system and Yoell armchair, recreating the 2022 mood. Cleo modular sofa will be accompanied along by other subjects as Hector Night wardrobe system, Ratio kitchen and Intersection kitchen.