2020.10.01


UniFor presents Decor&Decorum: a conversation with Tobia Scarpa
Architect Tobia Scarpa take the guests in a journey through his original sketches, anecdotes and images of one of the most magical period of the design history.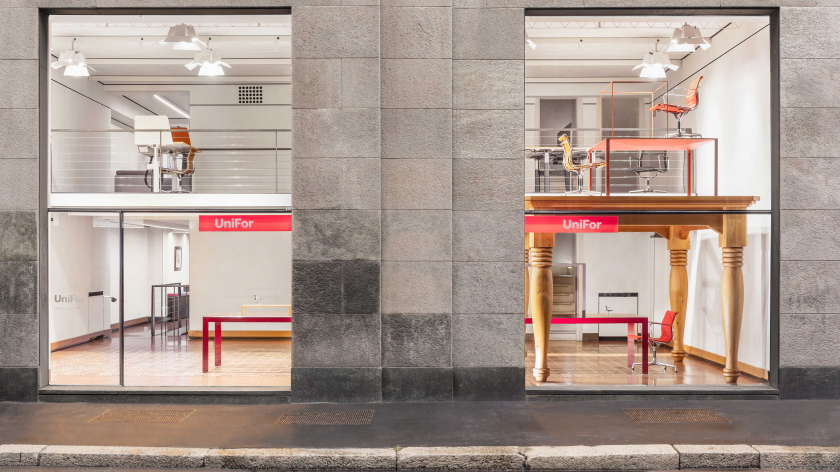 The event in the form of a live conversation broadcast on Zoom, between Tobia Scarpa and Francesca Molteni, helps guests retrace the thoughts of the architect for the refurbishment project of the UniFor showroom in Corso Matteotti in Milan, in the late 1980s, following the one in Rue de Saint Pères in Paris, which was inaugurated in 1979.
The occasion was provided by the return of the large oversized table, a symbol and an item of display, originally designed for the inauguration of the showroom in 1989, and which for the first time - after thirty-one years - returns to the spotlight on the occasion of Milano Design City.
ph: Delfino Sisto Legnani – DSL Studio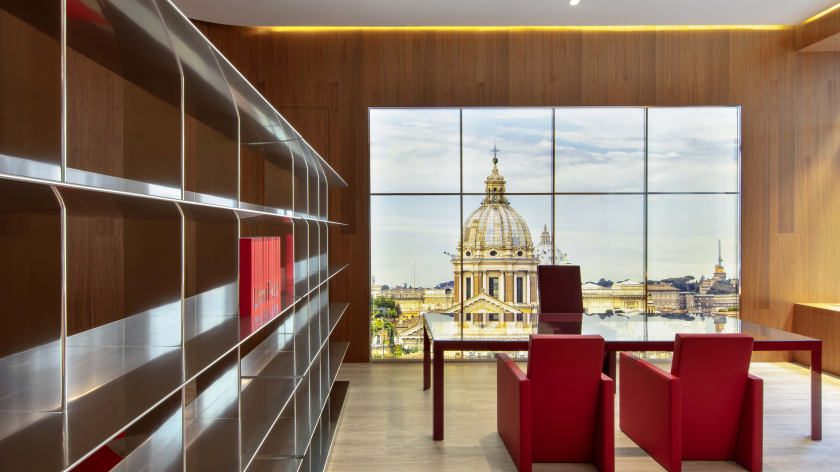 2021.02.01
"Executive Office", a new installation by Ron Gilad for UniFor
UniFor's showroom on 160 Madison Avenue hosts a new installation by Ron Gilad. A Naòs table and bookcase by Pierluigi Cerri, Elementaire armchairs by Jean Nouvel Design, and a vast window displaying the beauty of Rome, are the only elements used for the installation entitled "Executive Office".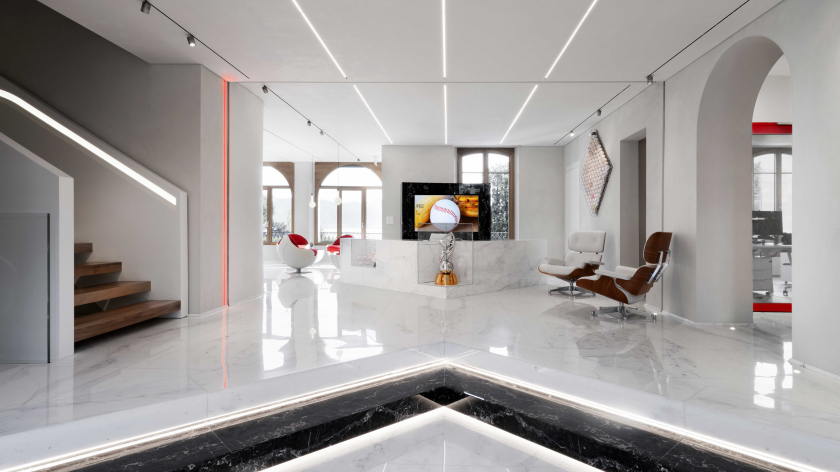 2020.11.18
The Molteni Group furnishes the new WBSC headquarters
The WBSC project started from a formal and sensorial challenge to encapsulate the history of this sport and its inclination for the future in a single tangible architectural gesture. The new headquarters is located inside a historical building on General Guisan Avenue overlooking Lake Geneva in Lausanne.