2017.05.24


Wood Wall
It is not simply a product, or only a system of partitions made with different materials from those ordinarily employed.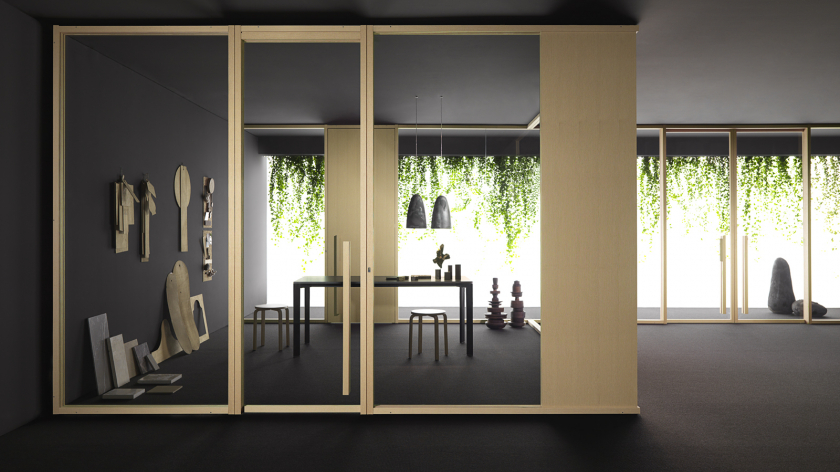 Wood_Wall is the synthesis of Citterio's new approach to setting up a working environment. It expresses a rediscovery of natural materials and their essence. The return to wood is not inspired by nostalgic references. Everything is animated by modernity and attention to quality.
Wood laminate and plywood replace solid wood, improving the mechanical performance of each item. CNC milling machines shape and drill, exceeding the limitations of manually operated chiselling and planing machines. The wood surfaces are enhanced through new interpretations. This careful research changes the design approach, enabling architecture and industrial design to substantiate authentic sensations inspired by the true nature of materials.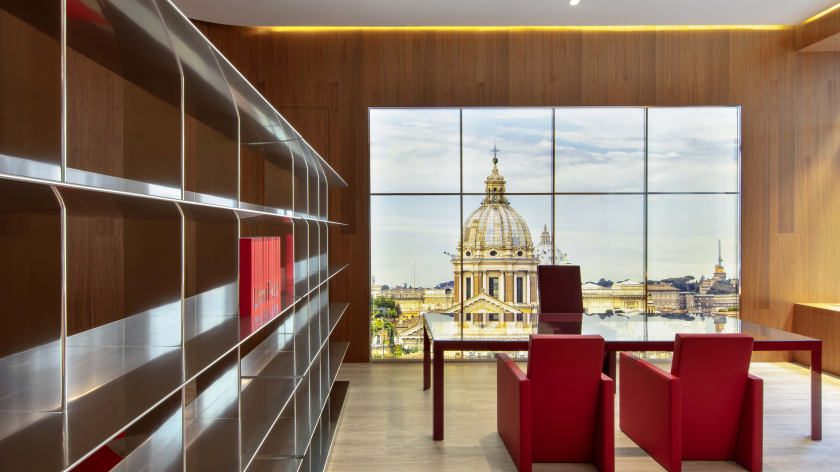 2021.02.01
"Executive Office", a new installation by Ron Gilad for UniFor
UniFor's showroom on 160 Madison Avenue hosts a new installation by Ron Gilad. A Naòs table and bookcase by Pierluigi Cerri, Elementaire armchairs by Jean Nouvel Design, and a vast window displaying the beauty of Rome, are the only elements used for the installation entitled "Executive Office".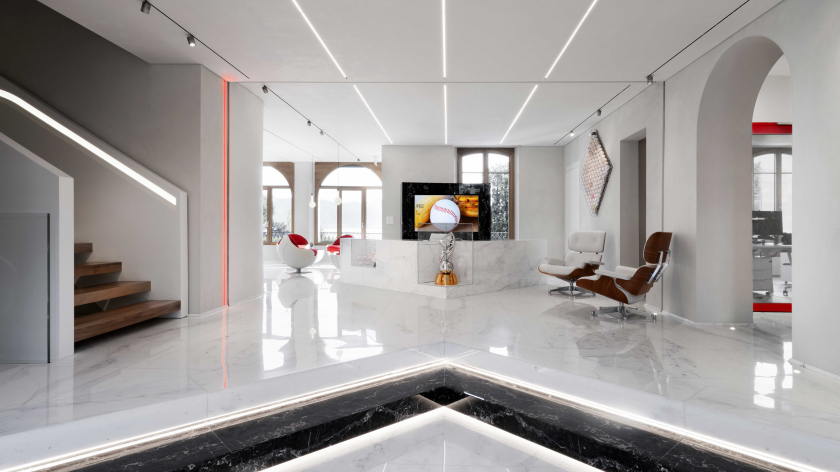 2020.11.18
The Molteni Group furnishes the new WBSC headquarters
The WBSC project started from a formal and sensorial challenge to encapsulate the history of this sport and its inclination for the future in a single tangible architectural gesture. The new headquarters is located inside a historical building on General Guisan Avenue overlooking Lake Geneva in Lausanne.