Wednesday, July 22nd 2020
George Yabu and Glenn Pushelberg with Stellene Volandes
Founding Partner of Yabu Pushelberg - Editor in Chief of Town & Country and Editorial Director of Elle Decor
Taking cues from contemporary design
Wednesday, July 22nd 2020
George Yabu and Glenn Pushelberg with Stellene Volandes
Founding Partner of Yabu Pushelberg - Editor in Chief of Town & Country and Editorial Director of Elle Decor
Taking cues from contemporary design
Thanks to the talented Editor Stellene Volandes, George Yabu and Glenn Pushelberg talked freely about their visions on design and how the 'new now' is leading an architectural change. The two Canadian designers expressed their opinion in a very passionate way, by showing how they experimented new ways of using their sofa.

The conversation continued on the collaborations between them and the most prestigious International partners, such as Molteni&C.
They focused on how they conceived the design of their first sofa with Molteni&C, the modular seating system Surf, presented at 2019 Salone del Mobile edition.

After a tour of their living room, as an example of how space can change according to new contemporary needs, Stellene Volandes asked Glenn and George to answer to the Molteni&C followers' questions.

Glenn Pushelberg and George Yabu
Tuesday, September 29th 2020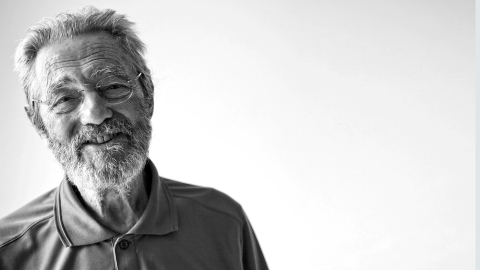 Wednesday, July 22nd 2020